The New American Home Features Indoor-Outdoor Living Spaces And Pod-Style Architecture
The New American Home is featured in the Washington Post.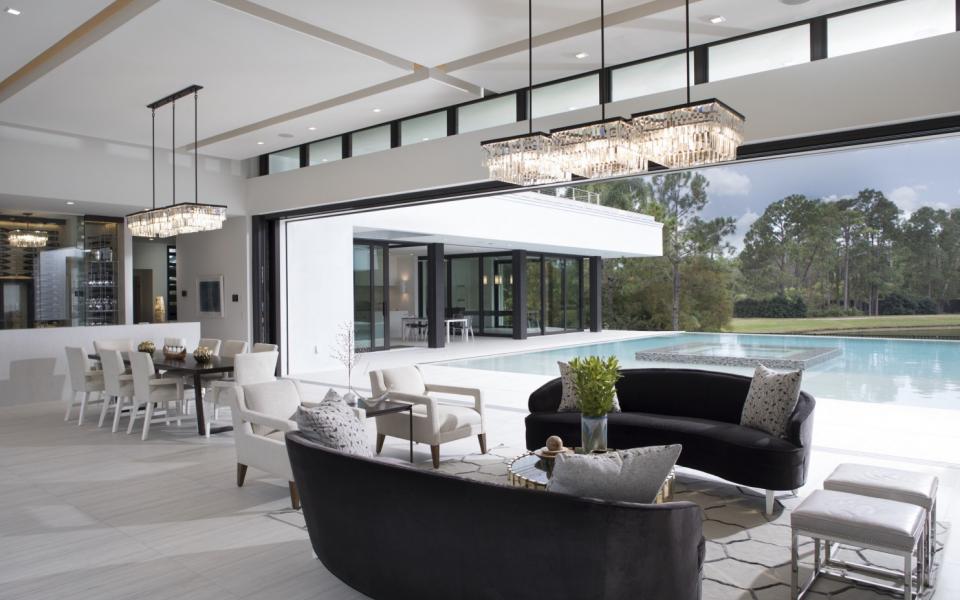 This year's New American Home is already 8,200 square feet, but it opens up to an additional 4,200 square feet of outdoor living space.
The Washington Post told the story on the Orlando, Fla., show home, which has five bedrooms, eight bathrooms, a four-car garage, and is priced at $5.9 million.
Designed by Phil Kean Design Group, the home features a "figure-8" configuration and pod-style architecture, where mini-buildings are connected by breezeways with glass walls that can open or close. The idea is to blur the lines between indoors and outdoors, which makes sense in central Florida, a region with a comfortable climate for most of the year.
Read the story here: https://www.washingtonpost.com/realestate/a-new-american-home-for-the-ages/2017/04/06/7834c81e-e18e-11e6-a453-19ec4b3d09ba_story.html?utm_term=.d33136b2724f#comments